What do ski instructors in the summer? They run the Rousset School of Adventure.
The ski instructors of Col du Rousset welcome you to discover the mountains of the Vercors and Diois with sports and physical activities in the open air, and beautiful surroundings.
You know you will be in good hands. The school of adventure enables visitors of all ages discover, perfect and practice.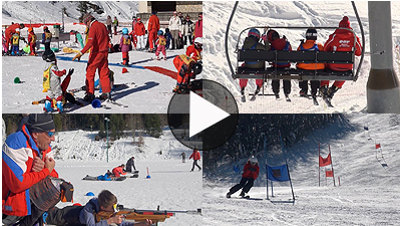 We teach and supervise. Educate and encourage.
Care for your safety, and watch you enjoy new acivities, return to and improve old ones, and perfect your favorite. Is there a nicer way to enjoy the summer? Come and join us!